We are excited to announce our school day performance program in 2024 with a special week of school day performances of "A Year with Frog and Toad" during the week of March 5, 6, 7, 2024 at 10AM.
A Year with Frog and Toad
"A Year with Frog and Toad" is a super fun musical that brings to life two best friends: the cheerful Frog and the grumpy Toad. The story follows these two lovable characters through four colorful seasons, from spring's warm sunshine to winter's cool snowflakes. Imagine singing along as Frog and Toad hop, splash, and slide in their adventures. They plant flowers, swim, rake leaves, and go sledding, showing everyone that friends stick together in every kind of weather. This play is filled with songs that will make you want to dance and stories that will make you giggle. It's like jumping into the pages of your favorite storybook!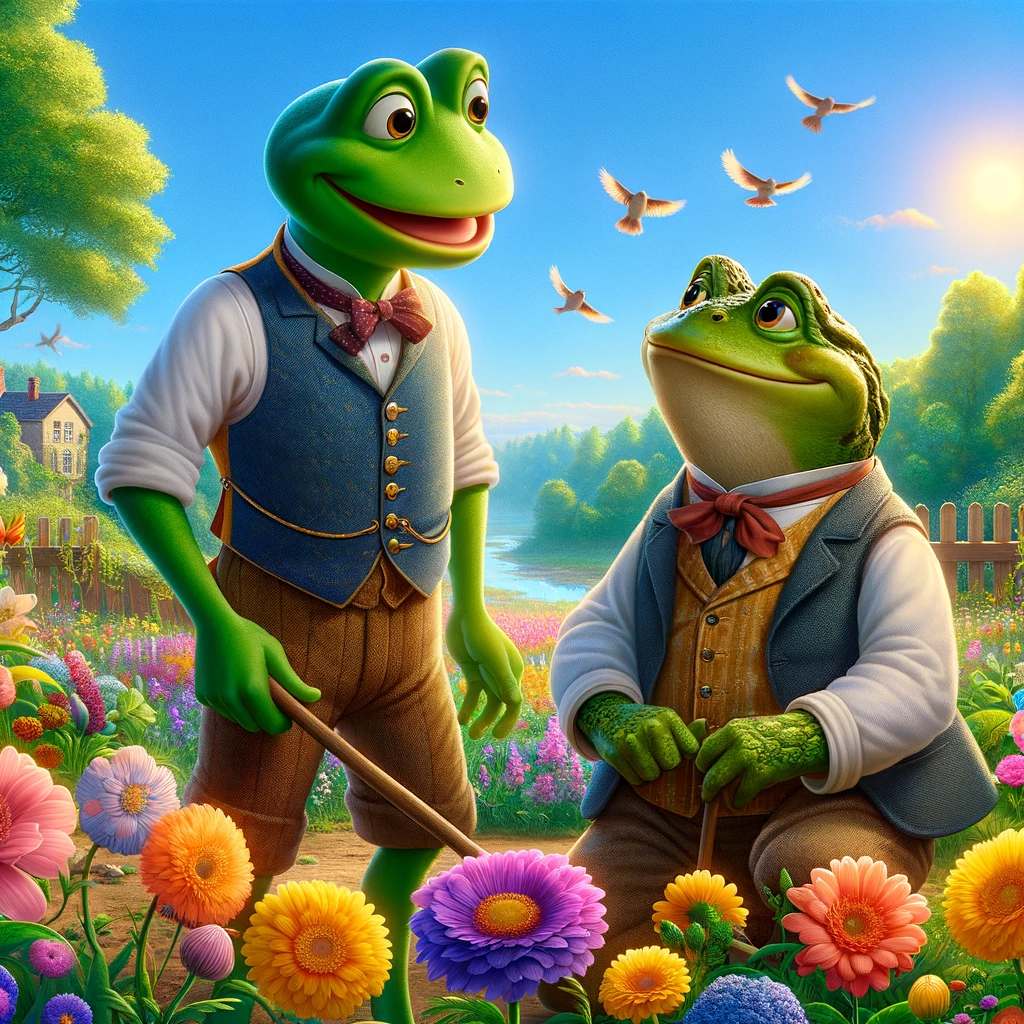 Theatre in the Grove is scheduling 3 days of one-hour performances on March 5, 6, and 7 2024 at 10AM.
Please note that we restrict ticket sales of performances during the week to students, chaperones, parents, teachers, and our staff to maintain a safe environment, and we work with the school districts to ensure that classes are seated together. We look forward to filling our theatre with the sound of your students' laughter!
Tickets are $8 a student; however, Theatre in the Grove believes strongly in making the arts accessible for all. If you feel that your student body would qualify for a reduced ticketing price (such as being a Title 1 school), please let us know so that we can work together to ensure that your children are able to join us for this memorable experience.
Your school is responsible for transporation and providing chaperones.
For more information, please contact education@theatreinthegrove.org.  To reserve your class' spot, please fill out the form on this page.
How it Works
Step 1: Reserve the block of seats for your class on the form on this page. This does not commit your class to actually attending, but it does allow us to reserve a block of seats for your class.
Step 2: Approximately 2 weeks before the show performance, we will contact you to get a final headcount for those attending.  This is the number that we will invoice your school for regardless of how many students actually attend the performance.  
Step 3: Approximately 1 week before the performance we will email an invoice to your school.
Day of Show
Your class must arrive by 9:30AM.  Please keep your students on your bus (or other transportation) until our representative comes out to get you.  We ask that students come into our theatre in a single file line & we will direct you to your seats.  There will be multiple classrooms and schools attending the same performance, so we need for this process to be orderly.
We will have a representative greet your group, but we are not able to provide any supervision for the children. That is the school's responsibility.
After the show, we ask that your students exit the theatre as a group, again in an orderly line to load on their bus.  
We expect that this performance will last 60 minutes, so please have your transportation ready to load students back up at 11AM.
Our concession stand will be closed during these performances. We have a gender neutral and wheelchair accessible bathroom on our main floor, a ladies bathroom on our second floor, and a men's bathroom in our lower llevel.  
Resources
Download parent letter
Download printable show poster
Download unloading procedures and rules