Purchasing Tickets
Showtimes:
| | |
| --- | --- |
| Friday, Jan 27, 2023 | 7:30PM – CANCELLED |
| Saturday, Jan 28 2023 | 7:30PM – CANCELLED |
| Sunday, Jan 29, 2023 | 2:30PM – CANCELLED |
| Friday, Feb 3, 2023 | 7:30PM |
| Saturday, Feb 4, 2023 | 7:30PM |
| Sunday, Feb 5, 2023 | 2:30PM |
| Friday, Feb 10, 2023 | 7:30PM |
| Saturday, Feb 11, 2023 | 7:30PM |
| Sunday, Feb 12, 2023 | 2:30PM |
About Hand to God
Written by: Robert Askins
Director: Dorinda Toner
The most raunchy, funny, irreverent show this side of hell!
Cypress, Texas is a devoutly religious, relatively quiet small town.  Margery, a recent widow, has been asked by her church's pastor to run the church's puppet club.  The church uses puppets to teach children how to follow the Bible and avoid Satan. The club is attended by teenagers, including Margery's son Jason, a girl that Jason has a crush on, and Timmy the neighborhood troublemaker.
The pastor wants the puppet club to put on a performance at church the next Sunday.  Sexual attraction towards the characters increases.  Jason's puppet, whose name is Tyron, takes on a life of his own and announces that he is Satan, leads them into sin, and expresses secrets that the characters would rather have left unacknowledged.
This is for mature audiences only and contains sensitive subject matter.
Hand to God Cast
Margery – Allie Rivenbark
Pastor Greg – Les Ico
Jason/Tyrone – Gabe Russell
Jessica – Athena Leonard
Timothy – Joel Valdez
IMPORTANT COVID-19 Notice: Please read our policy regarding COVID-19 before purchasing your tickets.
Gabe Russell (Jason/Tyrone)
Gabe is a first year student at Portland State University. This is his second show at Theatre in the Grove and is very excited to be on stage again. Some of his previous performances were in Little Shop of Horrors where he was the puppeteer for Audrey II and The Addams Family at Hillsboro High School where he played Uncle Fester.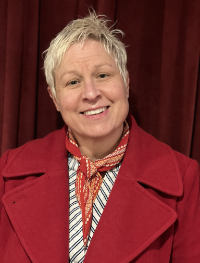 Allie Rivenbark (Margery)
This is Allie's debut performance at Theater in the Grove. Her most recent stage performances were Teri in "Quality of Death" and Phyllis in "Body Awareness," both at Twilight Theater. Allie also enjoys character study and improv and has recently been playing
on stage with Bridge City Improv. She has been performing for many years – from New York City to Los Angeles to Portland – and is quite overjoyed for this amazing opportunity!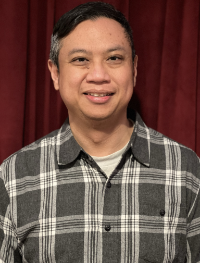 Les Ico (Pastor Greg)
Les is cheerful and delighted to return to the stage and boards at Theatre in the Grove. His last show and performance at TitG was as various and assorted characters in A Christmas Story. Les is no stranger or foreigner to theatre or dramatics. He has peformed and acted in multiple and numerous theatres, including Beaverton Civic Theatre, HART, Mask and Mirror, and CSz Portland. Some of his favorite and cherished rolls include Cinnamon, Swiss, and Hawaiian Sweet. Les would like to thank and praise his thesaurus he got for Christmas in order to elevate and raise his word count to the required and compulsory number and total set forth.
Athena Leonard (Jessica)
Athena is performing at Theatre in the Grove for the first time, taking her leap into community theatre! She is super excited to be a part of this experience and is very thankful to Gabe for providing transportation (and the confidence to audition in the first place). Her previous performances were at Hillsboro High School, including shows like Romeo & Juliet, The Outsiders, How to Succeed in Business Without Really Trying, Mamma Mia, and her personal favorite, Jacob Marley's Christmas Carol.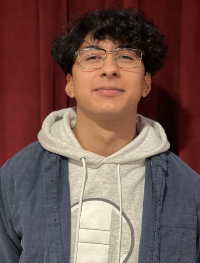 Joel Valdes (Timothy)
Joel Valdes (Timothy) Coming into high school, Joel Valdes was uncertain whether or not he wanted to be on-stage. Luckily, he had friends that introduced him to the beauty of acting. Four years later, again, he was determined his acting spell was complete. Today,  he would like to thank Zachary Centers for recommending and having trust in Joel. He would also like to thank Dorinda for giving him the opportunity to perform once more.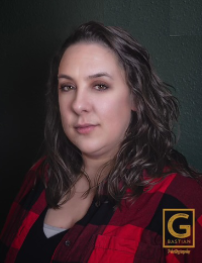 Photo courtesy of  G Bastian Photography
Dorinda Toner – Director
Dorinda Toner has been performing on stages across North America for over 37 years. She studied Theater/Directing at University in her native country where she is also a Multi-album Canadian Recording Artist. Dorinda is a Past Vice-President and current Executive Comittee member of PATA (Portland Area Theatre Alliance). Most recently, she was elected a Board Member at Large for the American Association of Community Theatre (AACT). She has been the facilitator of the West Coast Community Theatre Management Conference for the past two years, and is delighted to have contributed both as a guest columnist for it's national 'Spotlight' magazine and as a panelist for AACT's ongoing virtual roundtables. Dorinda is an award winning actress and was thrilled to play 'Beverly' in Kerrigan & Lowdermilk's 'The Mad Ones' Broadway Lab in 2020. A prolific director, she has won several awards for her work, including Portland Broadway World's Best Director and Best Play in 2021 for 'A Feminine Ending' and the Willamette Weeks Best Play of 2019 for 'How I Learned to Drive'. Dorinda enjoys Intimacy Directing for stage actors. She has completed her Level 1 course with the IDC (Intimacy Directors & Coordinators) and Is a Certified DEIB (Diversity, Equity, Inclusion & Belonging) Specialist. Dorinda believes strongly that community theatre changes lives. She has been the Producing Artistic Director of Twilight Theater Company in Portland, Oregon since May, 2016-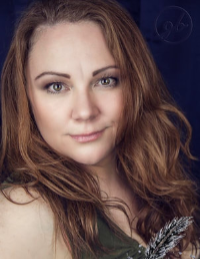 Photo courtesy of  G Bastian Photography
Allie Yeend – Assistant Director/Stage Manager
Allie has been involved in theatre for over a year. She worked with Props backstage for Crimes of the Heart at HART, stage manager for Mammia Mia at TITG and AD for Christmas Carol at Twilight. She is excited to get to work at Theater in the Grove again. She would like to thank her parents for all their support and dog sitting.